COMPLETED: Compost Toilet for Habib Primary school (PN: 0048T)
Location: Habib Primary School, Sierra Leone

People directly affected: 295
Total Amount Collected: $392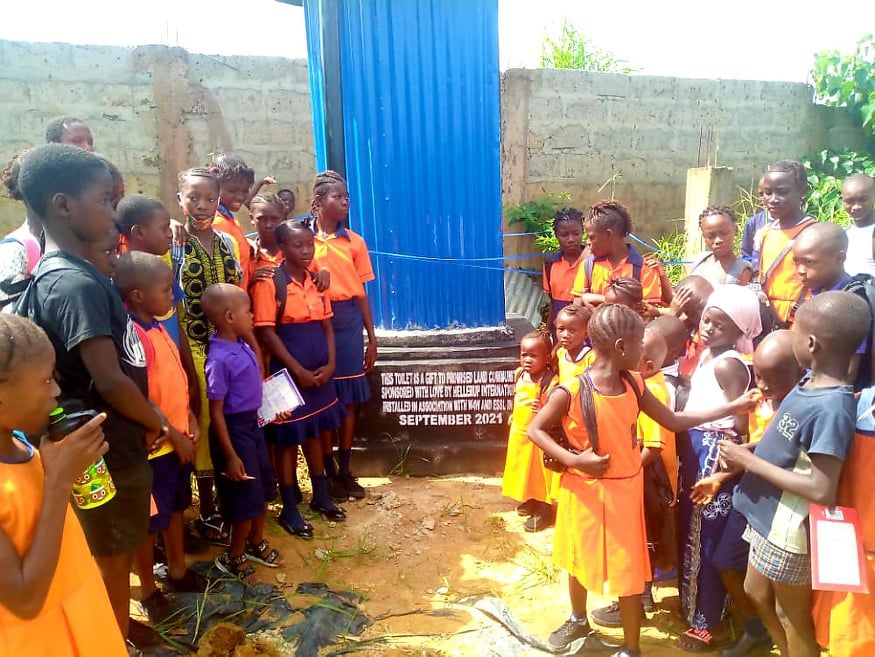 The situation:
There is an acute shortage of toilets and a serious deterioration of the existing one. The background is parent's increasing awareness of the importance of education in people and communities' lives. This has led to sudden increase in pupils' enrolment rate at the Habib Primary School. The facilities which the school offers do not exist in other schools in the community. The excellent performance of the pupils is a clear indicator.

Currently, the 280 pupils and the 15 teachers are using the same pit latrines constructed in 2015, which is full. One of the toilet holes is for the teachers and the support staff (men and women), and the other one is for the 280 pupils (boys and girls). This situation contributes significantly to pupils' absenteeism and dropout from school.

Parents are reluctant to send their children, and in particular girls, to the school because pupils will queue for hours and fight to use the very existing toilet. To this we should add the sanitary issue. There is also this situation where pupils defecate behind the classrooms or in class during the lessons because they fear to be harassed if they go to the toilets, or because they are tired of queuing. The result is they become easy targets for other students who bully them, which contributes to lowering their self-esteem. Small children are not able to wait for a long time. They always dirty their pants and wet themselves, adding more work to teachers and creating conflicts between teachers and the administration, and making it difficult for instructors to effectively follow the curriculum. The challenge they are facing now is to build a new toilet.
The solution:
For 392$ Hellerup International School has donated a ventilated compost toilet made from locally available materials by W4W's Sierra Leonean partner ESSL. The project was completed in September 2021.