Borehole and solar powered pump for Orisada-Eyo, Nigeria (PN:0008)
Type: Borehole and Solar powered pump

Location: Orisada-Eyo, Nigeria

People directly affected: 2000

Project handover: June 2021

Local Partner: IWA-YWP Nigeria

Other Partners: LoveSpring Water Denmark
Total Amount Collected: $7389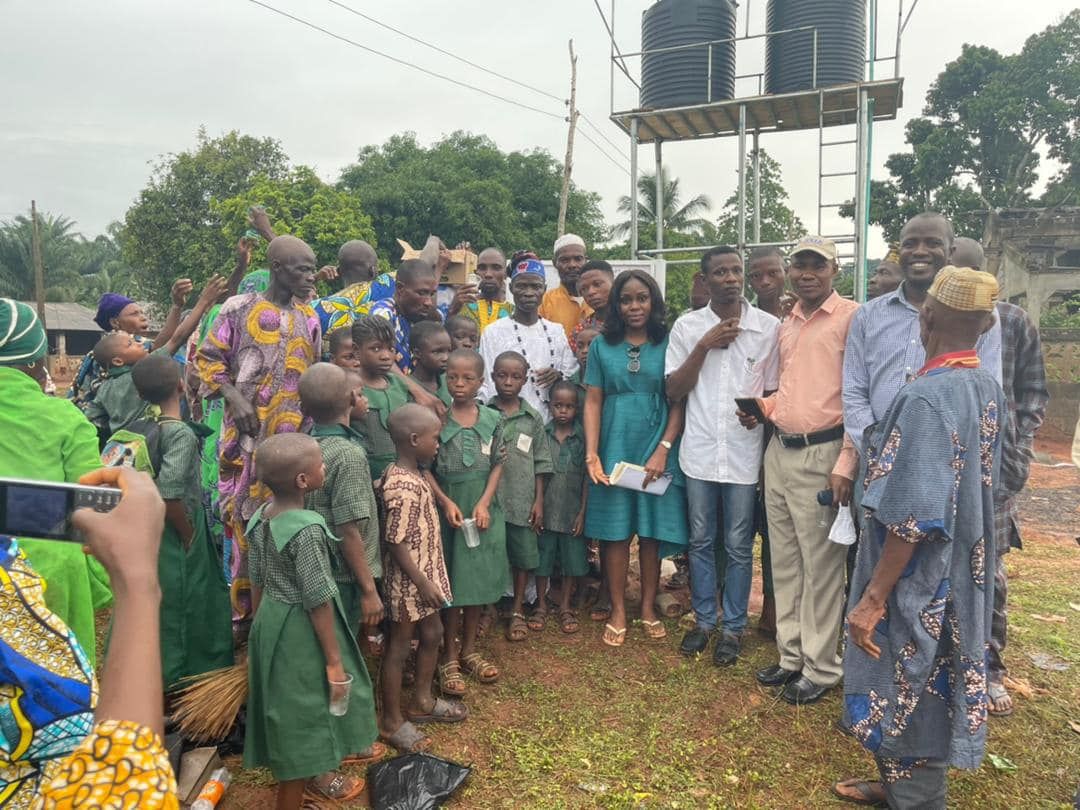 The situation:
Orisada-Eyo is a rural agrarian community located in Yewa South local government area of Ogun State, Nigeria. The inhabitants are majorly farmers of crops such as cassava, maize, melon, cucumber, oil palm, and potatoes.
Government water interventions in the past have failed due to a lack of the capacity to maintain the system, exacerbated by an epileptic power supply. Therefore, the citizens of Orisada rely on hand-dug wells and surface water that are vulnerable to climate change impacts, to get access to potable water. In addition, due to limited access to modern toilet facilities, the surface water sources are usually liable to contamination from open defecation. Unfortunately, women and children are usually at the receiving end and bear the responsibility of walking several minutes or hours in search of water, which further exposes them to other risks such as physical abuse.
Recent outbreaks of pandemics such as COVID-19 have revealed the importance of water for maintaining proper sanitation and hygiene to curtail the spread of infectious diseases. Increased insecurity amongst women and children, inadequate power supply, increase in water-related diseases are major problems peculiar to Orisada Eyo that necessitated the need for the project to be gifted to the community.
The solution:
With funding from BarutRen and assistance from our partners Love Spring Water and IWA-YWP Nigeria we successfully committed a geological survey and established a borehole at the depth of 90 meters in the community. A 2HP pump was installed along with a water tower carrying two water tanks and solar panels powering the water pump as well as a wooden kiosk for charging of cell-phones and other electric devises. The idea being that the community can raise funds for maintenance of the water system from revenue of the charging kiosk, thus guaranteeing the sustainability of the project. Additionally the community have established a water committee responsible for caretaking and maintenance of the water project in all future.