COMPLETED: Borehole and hand pump for United Islamic Primary and Secondary School, Morabi, Sierra Leone (PN: 0043)
Type: Hand drilled borehole and SL pump

Location: United Islamic Primary and Secondary School, Morabi, Sierra Leone

People directly affected: 412
Total Amount Collected: $550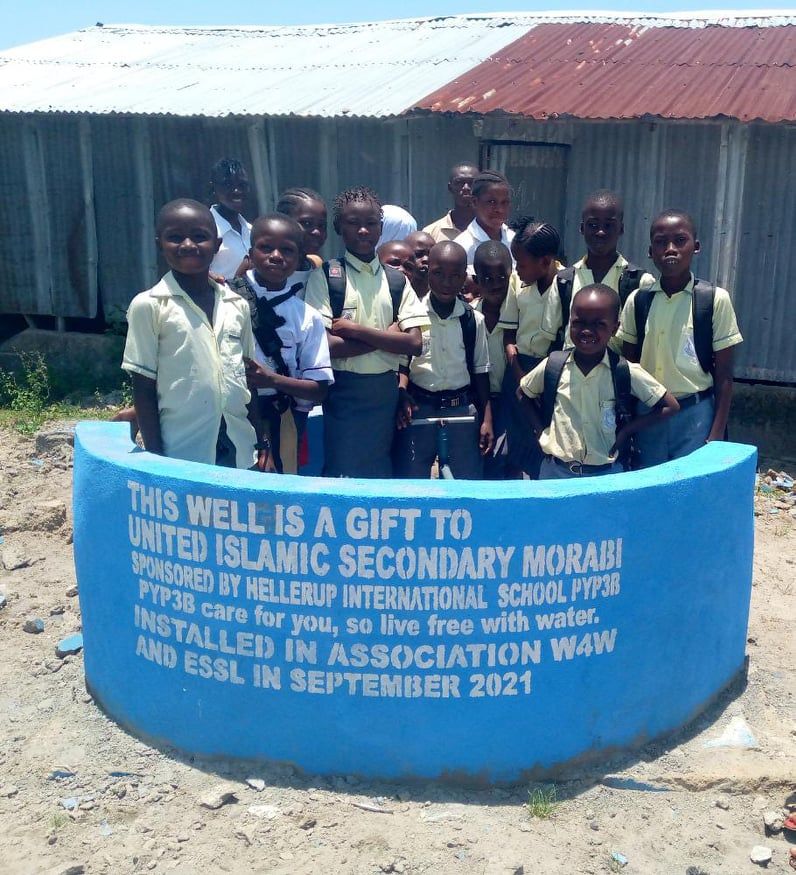 The situation:
United Islamic Primary and Secondary School is located in the Morabi community, which is highly populous. Buildings surround the school, as do community members' farms, where they grow maize, sugarcane, and subsistence food crops. The school was founded in 1986 and sponsored by the Community, and the school is known for being an "academic giant" in its pupils' consistent top performances, leading the best pupils to continue to study at university eventually. They also have a powerful choir that competes – and wins – at the national level.
The primary schools' students and teachers' accomplishments shine brighter when they are brought into the context of the daily crisis they face at school: there is no water in the school for the 400 pupils and 12 teachers and staff. The lack of water requires pupils to start their school day by arriving very early to go to an unprotected well in the community to fetch water. The school maintains a rotating roster that assigns classes to the well each day, starting at 7:30 am. The source is around 1 mile away from the school and the well belongs to the community mosque. The same class is expected to return to the well to fetch water as often as necessary to meet the school's water needs. This typically amounts to six trips per day, robbing both pupils and teachers of their class time
At the well, which is meant to serve the community mosque and families in the area, not the school, pupils experience hostile treatment from the adults there. Pupils' large numbers cause crowding and delays at the well for community members, and the reverse causes delays in pupils' class schedules.
The solution:
For 550$ Hellerup International School has donated a hand drilled borehole and a closed well with a SL handpump made from locally available materials by W4W's Sierra Leonean partner ESSL.
The students and staff at United Islamic Primary and Secondary School, counting 412 people, now have a clean water well available at their premises. The project was completed in September 2021.