COMPLETED: Borehole and hand pump for Muhajirin Islamic Primary and Secondary School, Sierra Leone (PN:0044)
Type: Hand drilled borehole and SL pump

Location: Muhajurin Islamic Primary and Secondary School, Morabi, Sierra Leone

People directly affected: 439
Total Amount Collected: $550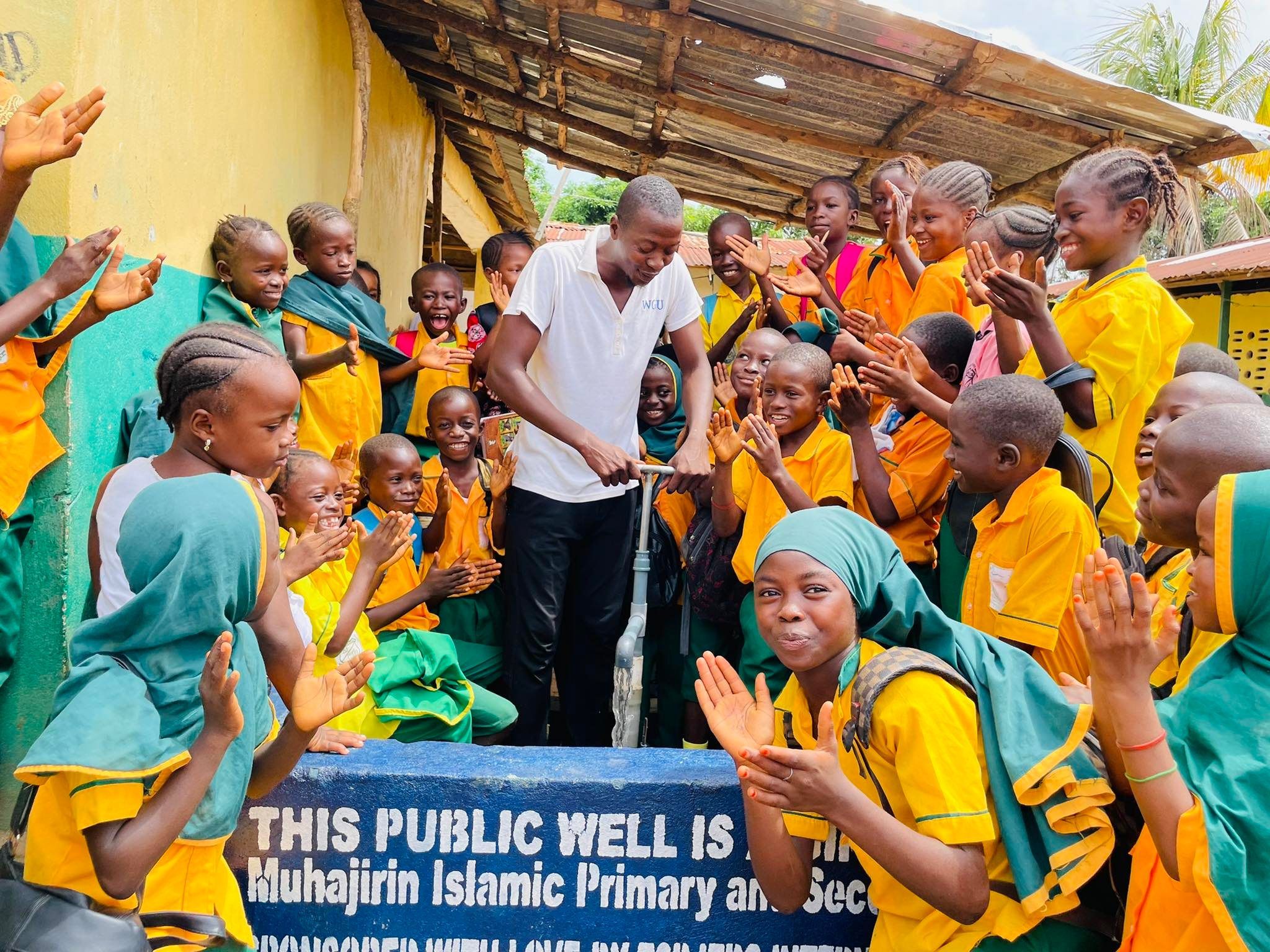 The situation:
With 439 students and staff on campus every day, the school is caught between a rock and a hard place with an unlined well at the extreme end of the community that only provides dirty water. Without another water source available to the school, they are left to consume contaminated water that causes high rates of waterborne illnesses among students and teachers alike.
Pupils frequently report severe cases of typhoid and diarrhea after consuming the well water, which keeps them out of school while they recover. The expense of seeing doctors and obtaining medicine is eating into the pockets of parents and the school budget.
To fetch water from the unlined well students lower a container on a rope into the water, submerge the container, then pull it back up. With each haul of water, the rope passes through the students' unwashed hands and the bucket and rope bring dirt back down with them. But with no other choice for water, the school relies on this water for all of its drinking, cooking, and cleaning needs.
Cleaning is, however, lacking as the school prioritizes the water for other needs considering the time and effort it takes students to fill and carry each container of water. This is why there is typically no hand washing, despite the school having 1 hand washing station; there is usually not enough water to allot to its use.
The solution:
For 550$ Esbjerg International School has donated a hand drilled borehole and a closed well with a SL handpump made from locally available materials by W4W's Sierra Leonean partner ESSL. The students and staff at Muhajirin Islamic Primary and Secondary School, counting 439 people, now have a clean water well available at their premises. The project was completed in September 2021.